Black Is Back (All In We're Gonna Win?)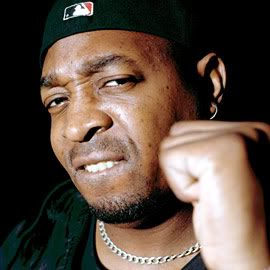 "Radio stations, I question their blackness; they call themselves black but we'll see if they'll play this"
Public Enemy, "Bring the Noise", 1987
Longtime U.S. congressional representative
John Conyers
is promoting a bill (H.R. 848) that would revise practices in American radio stations. Specifically, it would call for royalties to be paid to artists whose songs are played on the air (even if they are not the composer or hold the publishing rights).
Cathy Hughes
—who is African-American—is one of the most prominent voices against the bill. She's CEO of
Radio One Network
, which in the Detroit area owns
WCHB 1200 AM
(Gospel & Talk),
Hot 102.7
FM (Hip-Hop/R&B) and
105.9 KISS FM
(Contemporary/Classic Soul). The 'Save the Radio' campaign seeks public support to stifle the bill. The argument is that the implementation of paid royalties for every spin would bankrupt minority-owned and low-power radio operations. The website
http://www.saveyourradio.org/
offers a litany of reasons why the bill should be blocked from passage. Such figures as Duke Fakir of the
Four Tops
has come out in support of the bill. Select politicians and activists (including
Al Sharpton
) have come out against it.
I have to say that I really
don't
feel a heck of a lot of sympathy for these stations who are complaining the loudest. The current state of 'urban radio' (decades ago, simply 'black radio') could be a hell of a lot better than it is now. As it stands, not much if any stylistic diversity is being given any love on the playlists of these stations. In this current era of heavily corporate-owned-and-managed radio, almost nobody is allowed to break "format" and push anything new that could catch on, so a status-quo of styles is constantly reinforced. A regional program director for a
Clear Channel
-affiliated station in Detroit may not even have to live in Detroit.
Local up-and-coming artists tend to be barely heard, with scant few exceptions. I went to a
Michael Jackson
tribute event at downtown Detroit venue Chene Park a few weeks ago, and most of the artists who performed were local; most were pretty good. A few months ago I checked out a concert from a hip-hop group that hails from
Senegal
. You have to check for these artists' material on the Web, though; it's not on terrestrial radio.
My take is that a lot of it has to do with the undercurrent in black America of looking at non-American black cultures as "foreign/weird/backwards", and tacitly if not blatantly assuming that black-American derived artistic contributions are the only "standard" that matters. There's also the undercurrent of overdependence on radio for information in general.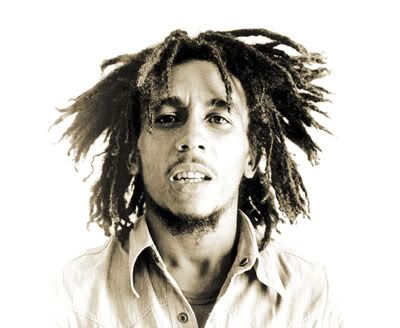 "You can fool some people sometimes... but you can't fool all the people all the time"
Bob Marley, "Get Up, Stand Up"
Look at how during
Bob Marley
's life he wanted to be on black/R&B radio, but it didn't happen. During the 1970s, outside of Caribbean-American neighborhoods, reggae didn't seem to have much pull in black America, though plenty of white hipsters got into it. It took
Stevie Wonder
doing a song like "Jammin" (
http://tinyurl.com/3wpoo5
) to introduce a reggae-style song to the "mainstream" of the black American community (also,
Rick James
' "Mary Jane" (
http://tinyurl.com/5frut8
), the main rhythm track, was reggae-derived.) Stevie and Bob were supposed to do a joint tour circa 1980, but Bob's cancer worsened and he died. Going into the 1980s,
Eddy Grant
's "Electric Avenue"(
http://tinyurl.com/3awcmd
) and
Musical Youth
's "Pass the Dutchie" (
http://tinyurl.com/3mgm3e
) were looked at as novelty hits. It took the eventual rise of hip-hop and its reggae connections to finally get Caribbean-derived songs on urban radio on a regular basis. Even today, no reggae is on the "classic soul" stations.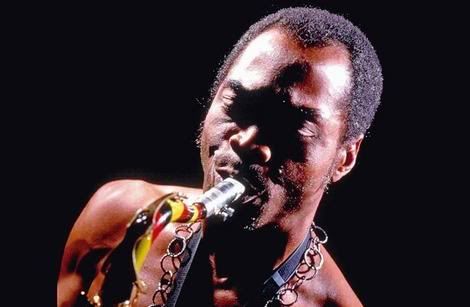 Black musical diversity is not really promoted. 'Classic Soul' and 'Smooth Jazz' stations don't play anything from the late
Fela Kuti
. How about some reggae beyond the most obvious hip-hop-dancehall artists? How about some black rockers? Even the exalted
Prince
doesn't get the spins that he used to in his 1980s heyday.
Lenny Kravitz
might as well be from Mars.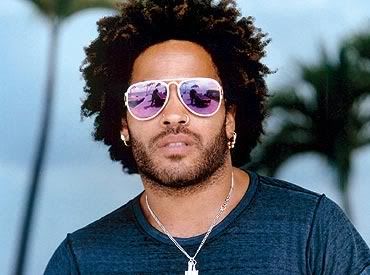 Watching cable TV, I like to check out
MTV-Tres
. Plenty of the programming features videos from Latin hip-hop and reggaeton artists; songs which would seem to have a welcome home on urban-format stations—but they're totally absent from 'standard' urban radio. Active middle-aged rappers like
Chuck D
,
KRS-One
, even
LL Cool J
have been shunt into a limbo where they're apparently not hot enough to be played alongside
Soulja Boy
but obviously too hip-hop for an 'adult soul' station. Where's the
hip-hop
equivalent of a classic-rock station?
When it comes to AfroBeat-type recordings, like
Youssou N'Dour
, etc., they have a cult of black American fans (usually well in their 20s or older, or maybe they're children of African immigrants) who have awareness and who are into this. But these artists are not remotely uplifted compared to others.At minimum, the urban format stations should have an 'alternatives hour' every day of the week, showcasing funk/jazz/hip-hop/soul from different parts of the globe. Local artists shouldn't have to make their name known in New York or Los Angeles before Chicago or Detroit stations give them a chance to be heard.
There is a wealth of interesting music (especially from global artists) that is not getting the exposure it deserves. Conyers' bill definitely needs to speak to these issues in addition to fairness in royalties.