DJ Marley's Magnum Opus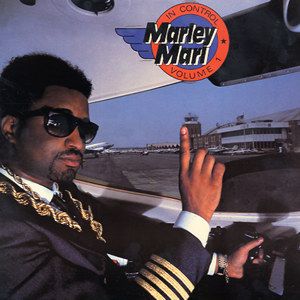 In Control Vol. 1, Deluxe Edition
is a 2-disc re-release of the first album from pioneering hip-hop musician/DJ
Marley Marl
. Traffic Entertainment oversees the release, poring from the
Cold Chillin' Recordings
catalog. Starting in the mid-1980s, Queens-bred DJ Marley Marl (Marlon Williams) was the primary producer for the indie label Cold Chillin's roster of rap artists and hosted a rap radio show in New York City,
'In Control'
. He produced a long string of singles (and later albums) for rap artists like
Big Daddy Kane
,
Biz Markie
,
MC Shan
,
Roxanne Shante
, and more. In 1987 "He Cuts so Fresh" was credited to Marley on the
Uptown is Kickin' It
compilation (
Uptown/MCA Records
, 1987). A full-length followed in 1988 on Cold Chillin'/Warner Bros. Marley's profile as a producer expanded well into the 90s, working with artists like
LL Cool J
,
TLC
and others.
The unfamiliar listener might assume that Marley was a rapper since he gets top billing here. However, he simply calls the production shots here,
Quincy Jones
-style, with some occasional vocal ad-libs during the songs. His production style reflected then-current trends in hip-hop sampling, with
James Brown
as the most frequent muse.
In Control
featured all of the Cold Chillin' label artists, loosely affiliated as
'The Juice Crew'
. Most of the cuts are solo expositions, like
Craig G
's "Droppin' Science", the album opener. The then-teenaged
Tragedy
kicks his 'Intelligent Hoodlum' style on "Live Motivator" and
Master Ace
does well on "Simon Says". MC Shan gets a nod with "Freedom (remix)". Roxanne Shante gives a whimsical response to
J.J. Fad
's "Supersonic" with "Wack Itt" (a far cry from the ultra-personal disses of contemporary rap).
In stark contrast to today's hip-hop albums, there are only a couple of multiple-MC collaborations here- first, Biz Markie and
Heavy D
on "We Write the Songs" where Biz borrows a hook from
Barry Manilow
of all people. The other is arguably the greatest 'posse cut' of all time, "
The Symphony
". A simple piano riff bolsters the rhythm track, as each MC gives their best battle-rhyme in succession: Master Ace, Craig G.,
Kool G. Rap
and Big Daddy Kane.
This edition features interview interludes from Marley where he reveals some behind-the-scenes information about each original song from the album (allegedly, Shan was a last-minute no-show for the "Symphony" session). The second disc features several alternate takes, remixes, unreleased songs and live-in-concert performances. One minor quibble is that in this multi-media content age, the "Symphony" video (and any other period footage) could have been included in DVD form. A booklet contains extensive liner notes and period photographs (the memorable cover casts Marley as an airline pilot). This set is well worth it for anyone who is passionate or curious for 'golden age' hip-hop.
This release also is a welcome alternative to the undercurrent at most major music labels that allows hip-hop/rap music archival recordings to simply languish in obscurity. Seminal releases in hip-hop rarely get the upgraded treatments that exist for the rock/pop, soul, jazz, and country genres.